Food of Native Americans

Before Europeans settled North America, Native American groups lived in five major parts of the United States: the Northeast, the South, the Great Plains, the Pacific Coast, and the deserts of the Southwest. Ancient artifacts show that native peoples fished off the coast of New England 4,000 years ago. Some Native American tribes were gatherers, eating the fruits and vegetables that were local to their regions. Other tribes practiced agriculture. They used farming methods that let them grow crops on the same soil for many years. By the time the first white settlers arrived, Native Americans knew how to grow almost 100 different kinds of crops. These were used as medicines and dyes, as well as food. View More

ALTERNATE NAMES: Indians
LOCATION: United States; Canada
POPULATION: Over 2,500,000 (2000 U.S. Census); over 1,175,000 (2006 Canadian Census)
LANGUAGE: See individual tribes.
RELIGION: See individual tribes.
RELATED ARTICLES: Vol. 2: Choctaw; Comanches; Creeks; Dakota and Lakota; Hopi; Inuit; Iroquois; Navajos; Ojibwa; Paiutes; Seminoles and Miccosukees; and Tlingit Archaeologists generally agree that the first peoples to inhabit the North American continent crossed over from Asia to what is now Alaska on the Bering Land Bridge sometime between 12,000 and 25,000 years ago. When the glaciers melted at the end of the Ice Age, the water levels rose in the Earth's oceans...View More

From Student Resources InContext
Native Americans Magazine, Newspapers, Books & More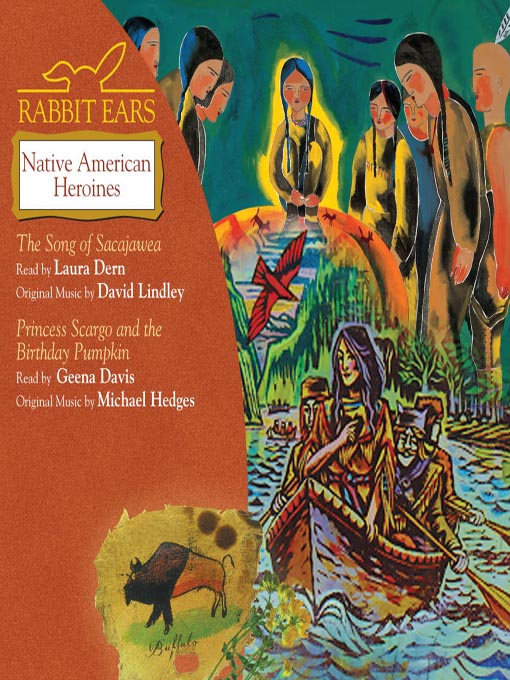 Rabbit Ears Native American Heroes
Rabbit Ears Native American Heroines entertains and enlightens with these legends from our American past—read by your favorite stars and featuring original music by today's greatest artists. The Story of Sacajawea takes listeners on a fascinating journey up the Missouri River and across the Rocky Mountains with the Lewis and Clark expedition—guided by an extraordinary seventeen-year old Native American woman named Sacajawea. Listeners will discover how her incredible courage and knowledge of the outdoors helped a friendly troupe of early American explorers survive in the wilderness and reach their destination the Pacific Ocean. This rich and moving true story captures the essence of the New Frontier. Princess Scargo and the Birthday Pumpkin tells the touching story of a young Native American girl who gives up a precious birthday gift in order to save her village. This enchanting adaptation, based on a popular Native American legend, embodies the true spirit of selflessness.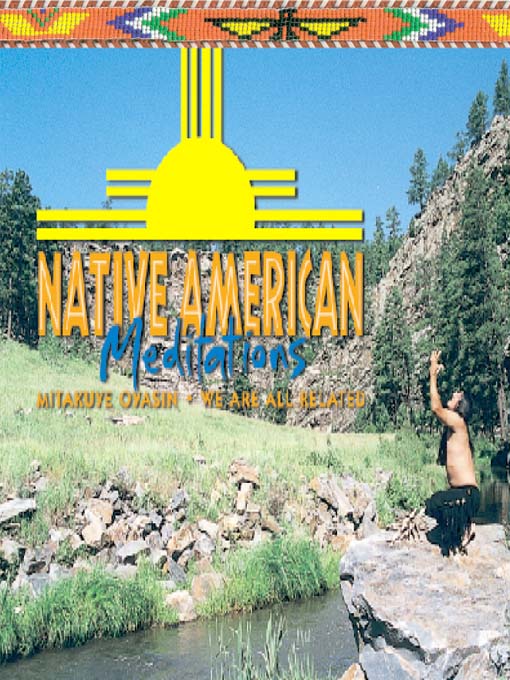 Native American Meditations
Music from the Lakota, Navajo, Oglala, Cherokee tribes and
Chumash chants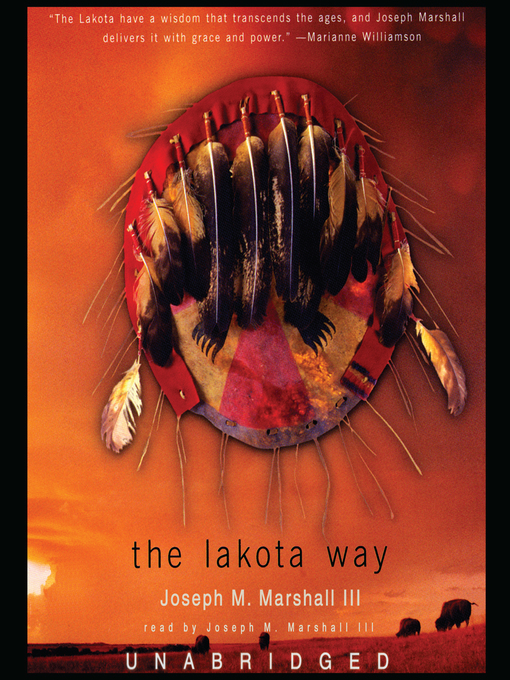 The Lakota Way Native American Wisdom on Ethics and Character
A gifted storyteller and historian and a member of the Sicunga Lakota Sioux, Joseph M. Marshall, III has dedicated his entire life to spiritual fulfillment and to teaching others the essence of Lakota wisdom. In The Lakota Way, Marshall shares his own story and many others imparting the wisdom of the Lakota culture. These stories express the heart of his Native American philosophy and the twelve core qualities that are crucial to the Lakota way of living: bravery, fortitude, generosity, wisdom, respect, honor, perseverance, love, humility, sacrifice, truth, and compassion.
Native American Myths
Read retellings of famous Native American Myths, Legends and Stories such as Rainbow Crow, the Maid of the Mist, and the King of Sharks, as well as First Nation tales from Canada. The evil Windigo stalks a local tribe during a long winter, Nanabozho paints the flowers, and the patient heron outraces the hummingbird in this grouping of Native American myths and stories of truly legendary proportion.
Nevada Tribes and Languages

Provides information about the language, culture and history of each Nevada tribe, or scroll below the map for Nevada Indian activities including a wordsearch, fact sheets for kids about each tribe, and worksheets teaching words from the different Native American languages of Nevada. Feel free to print any of these materials out for classroom use! Alphabetical listing of tribal organizations for Nevada. Use the link at the top of the page to search for current tribal web pages.