A Kid's Guide to Latino History
Call Number: eBook
Publication Date: 2009-08-01
Featuring hands-on activities, games, and crafts that introduce children to the diversity of Latino culture, this guide teaches them about the people, experiences, and events that have shaped Hispanic American history. Broken down into sections covering descendants from Mexico, Cuba, Puerto Rico, the Dominican Republic, and Central and South America, topics include Spanish colonial history; the missions and early settlements in Florida, Arizona, New Mexico, California, and Texas; the Santa Fe Trail and the United States-Mexican War of 1848; immigration; and the plight of migrant farm workers. Sidebars focus on famous Latinos and language lessons, while projects highlight arts, games, food, clothing, unique celebrations, and folklore. Kids can fill Mexican cascarones for Easter, learn to dance the merengue from the Dominican Republic, write a short story using magical realism to learn about the literature of Colombia, make a Cuban sandwich, and create Guatemalan worry dolls. A time line, glossary, teacher's guide, and recommendations for Latino books, movies, museums, and websites round out this multicultural excursion.
Celebrating Hispanic Culture, Grades PK - 12
Call Number: eBook
ISBN: 9781604183849
Publication Date: 2008-08-26
Bring Hispanic culture to life for students in grades K–5 using Celebrating Hispanic Culture! To best understand Hispanic culture, students learn about the culture's background and how everyday practices and celebrations originated. This 80-page book includes information about the history of Mexico and Central America, the Hispanic calendar and holidays, and information on celebrations and fiestas. Hands-on activities re-create artifacts, crafts, and symbols that are significant to Hispanic life.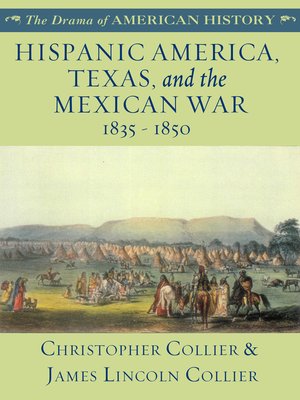 Hispanic America, Texas, and the Mexican War: 1835 - 1850
Call Number: eBook
Publication Date: 2012
Hispanic America, Texas, and the Mexican War examines the history of the southwestern area of the United States. Topics covered include the Spanish presence in the area, manifest destiny, and the American attitude toward the expansion of slavery. The text is enhanced with images of art & artifacts, maps, and photographs of historic landmarks.
Hispanic History, Heritage and Culture
Lesson Plans - Hispanic Exploration in America
Hispanic Exploration in America
Grades: 4-12 | Media Gallery | Teaching with Primary Resources
Gain insight into the Hispanic exploration, colonization, and conquests in North America by examining a collection of primary sources from the Library of Congress.