Information about 182 countries and territories (the elementary school age edition has 66 countries and all 50 United States). Includes information on culture, famous people, recipes and photos.
TO GET STARTED click on a continent on the map below:
The World Geography database focuses on the geographic, political, social, economic, and cultural forces that are increasingly important in our globalized world.
TO GET STARTED, click on the icon below:
The U.S. GEOGRAPHY database helps you to better understand the geographic, historic, social, political, cultural, and economic landscape of the United States, as well as the complexities underlying the challenges facing the nation and individual states.
TO GET STARTED, click on the icon below:
A-Z MAPS ONLINE 145,000+ royalty free maps including climate maps, flags of the world, antique mapsweather maps, NASA maps in addition to maps for school projects.
The AMERICA THE BEAUTIFUL database covers state-by-state history and current events for elementary-school and middle-school students.
TO GET STARTED: click on the following link:
Geography eBooks in Credo Reference
Looking for a place name or information about a town, city, state or country? Enter your search term(s) in the box and see the results.
Read these eBooks online, or download sections or chapters.
Read the eBooks online or download sections or chapters. Print books are available at District Libraries. Put your request in online.
Children's World Atlas
Call Number: Always Available
Publication Date: 2011-05-16
Provides facts, maps, satellite images, and local stories, taking the reader on the ultimate round the world journey from Bolivia's bustling markets to carnival time in Venice.
National Geographic Kids Beginner's World Atlas
National Geographic Kids Ultimate U. S. Road Trip Atlas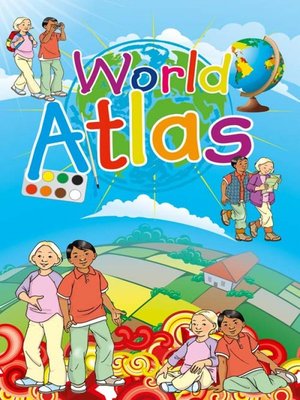 World Atlas
Call Number: eBook
Publication Date: 2012
Simple colourful mapping with clear labelling gently introduces children to far away places. The Carnival World Atlas is a great way to support children beginning to explore the world of maps. Children can use the atlas to identify continents, countries and far away places. The simple mapping is a perfect introduction to the world of maps and a sound basis for a geographical vocabulary. Content The World– Continents and oceans, Mountains, rivers and deserts– World continents– World countries