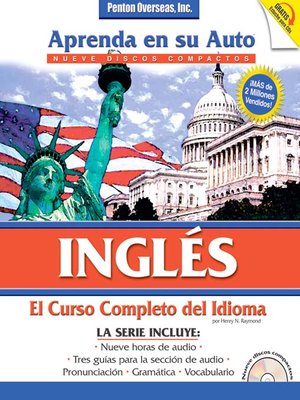 Aprenda en su Auto Inglés Completo
Call Number: eAudio Book
Level One introduces key words, numbers, phrases, sentence structure, and basic grammar. Level Two teaches more challenging vocabulary, more grammar, more complex sentences, generating confidence in your ability to comprehend and converse. Level Three offers expanded vocabulary, advanced grammar, and complex sentences to fine-tune your conversational skills.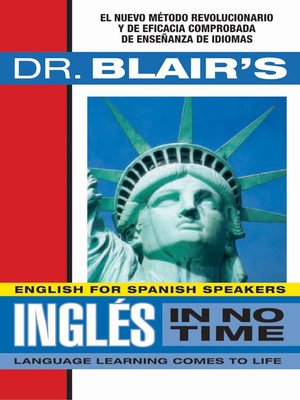 Dr. Blair's Ingles In No Time
Call Number: eAudio Book
Acclaimed linguist Dr. Robert Blair has developed a one-of-a-kind, proven effective systematic learning process to teach any listener a new language – in no time. DR. BLAIR'S INGLÉS IN NO TIME offers an exciting, unique and proven method to learn a foreign language.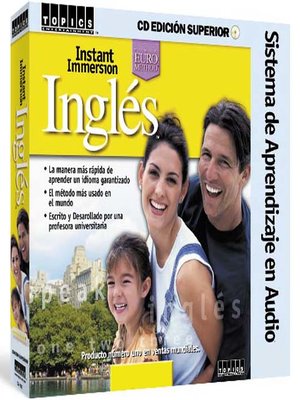 Instant Immersion Ingles
Call Number: eAudio Book
Instant Immersion™ Inglés ( 8 Partes De Audio Edición Superior )

La manera más rápida de aprender un idioma, garantizado. El método más usado en el mundo. Escrito y desarrollado por una profesora universitaria. Producto #1 en ventas mundiales.

Características:

Contexto escrito y desarrollado por una profesora universitaria.
Los mismos métodos de aprendizaje utilizados en el programa de idiomas ESL.
Notas culturales acerca de alimentos, costumbres y etiqueta.
La Edición para Bibliotecas de Rocket Inglés
Aprender Inglés