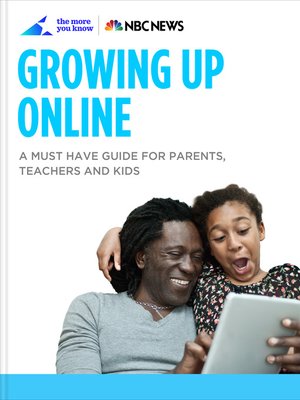 Growing up Online
Call Number: eBook
ISBN: 9781938069673
Publication Date: 2013
Growing Up Online provides a media-rich learning tool for parents and teachers of children 6-9 years old, as well four video comic book stories for kids.
The Bully Book
Call Number: eBook
ISBN: 9781935456476
Publication Date: 2011
Fiction
Protecting Your Internet Identity
Call Number: eBook
ISBN: 9781442212213
Publication Date: 2012-01-01
Teen Faq
Call Number: eBook
ISBN: 9781615356560
Publication Date: 2012-01-01
Bullied
Call Number: eBook
ISBN: 9780062205896
Publication Date: 2012-08-14
Cyber Bullying No More
Call Number: eBook
ISBN: 9781615991358
Publication Date: December, 2011
Encyclopedia of Children, Adolescents, and the Media
Call Number: Always Available Gale Virtual Reference Library
ISBN: 9781412905305
Publication Date: 2006-12-14
The Internet Escapade
Call Number: eBook Fiction
ISBN: 9781453282830
Publication Date: 2012-10-16
When an Internet prank turns serious, Sean becomes the main suspect Bored in computer class, Sean Quinn and his friend Matt decide to liven things up with a little computer prank. But the laughs stop quickly when they accidentally hurt a younger student's feelings, earning themselves a quick trip to the principal's office
Need Help Fast? What To Do?
For students, when you landed on this page a survey window opened.
We would appreciate your response to the one question survey after you have completed your task.
Thank you.
Select any book cover to view the entire list.
Try a search on cyberbullying and see the Opposing Viewpoints! Citations are included.
Search for Magazine Articles
Use the search box below to find articles, videos, books and more on cyberbullying.
The Movement Against Bullying News Feed
Loading...